SERVICES PROVIDED
growth access to the resources you need to build optimized digital experiences. From sales tools and specialized practice to lead-sharing and co-marketing opportunities, we are here to collaborate and accelerate your business go up.
You can hire our dedicated Shopify developer to customization your Shopify eCommerce store
We provide end-to-end Shopify eCommerce solutions from installation and configuration to integration.
You get a unique solution for accessing multiple functions with the app integration feature of Shopify store
You can hire Shopify theme developers for custom Shopify theme development our dedicated Shopify developers have good years
You hire our Shopify Web Developers to do the tweaks needed every time with the updated technology Managing your e-commerce
We offer a wide range of integration services including, third-party apps, API integration, payment gateway integration, and many more.
Luxury product images view, lightbox, pinch, and zoom
Super Pinch & Zoom
Proof customers "Zoom in on the product image"
About 95% of customers "Zoom in on the product image" before making a purchase.

93% of customers will "Zoom in on the product image" of local businesses to determine its quality.

72% of customers won't take any buying actions until they've "Zoom in on the product image".
3000+ Stores have found success with Super pinch and Zoom easy-to-build Zoom platform, making us the most trusted zoom and light box app in the world
Product feature image app GreatsHub Light Box works variant images with light box zoom., so your images change when you select the color/size variants still you can view full screens images. When you will scroll the window then auto pop up close.
Customer program for Loyalty, Rewards, Points & Referrals
GreatsHub Rewards & Loyalty
500+ Shopify brands have found success with GreatsHub: Rewards & Loyalty. easy-to-build loyalty and referral platform, making us the most trusted rewards and loyalty app in the world
Rewards & Loyalty build an engaging and modern rewards program experience that seamlessly aligns with your existing brand. Loyalty programs to encourage points, rewards and referral. Enhancement conversions with point allow and reward your customers in our loyalty program. Engage customers with loyalty & rewards programs. build your strong customer relationships using branded GreatsHub: Rewards & Loyalty.
GreatsHub: Rewards & Loyalty: strengthen the customer-brand relationships, increase repeat purchases, boost engagement using convertible loyalty points.
Shipping Calculator Cart, Announcement Bars and Notification
Super Announcement Bar
500+ Stores have found success with Super Announcement Bar easy-to-build Announcement Bar setting platform, making us the most trusted Announcement Bar + Free Shipping Calculator app in the world.
About Super Announcement Bar and Bar title notification. "GreatsHub: Shipping Calculator" called new name "Super Announcement Bar" GreatsHub allows you to create fully custom shipping boxes in your store that create the need to add more products to get free shipping.
How does the Super Announcement Bar feature work exactly?
Super Announcement Bar is two type. By quantity and amount.
How it Works
Our dedicated apps development team can build custom apps for Shopify - or any platform, for that matter. We can build a solution for your website, no matter which system you use.
Just Art Pottery
The developer quickly installed and set up the app for us. And it is working great for our products and they display wonderfully on our mobile site. I highly recommend this app.
ROMAN LUXURA
really happy with this app, its fulfill all my product zoom related issue, also good supportive help by support team.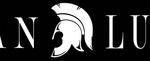 Impala Vintage
We have been using this app since last year and everything is working perfect on our web! Thanks!!!!
Tim Platt Fine Art
Pleased to find this app.. it is just what I was looking for and installed very quickly and easily. The support team has been great too and very helpful with providing a solution to a query I raised.. so thanks for that too!
UnixCanvas
I have just installed this app and I see it is a great app. Quick response from staff. Highly recommend. Thank you very much!